Salmon Watch
The field trip experience that students and teachers love.
Everyone needs to see this. This is so cool!
Keyona, 6th Grade, Corvallis, OR
Since 1993, our mission has been to educate all of humanity on the importance of salmon
to our own health and well-being starting with kids.
How We Inspire Champions of Mother Nature
Our science-based Salmon Watch program gives students hands-on experiences with salmon habitats, inspiring them to become champions of northwest ecosystems.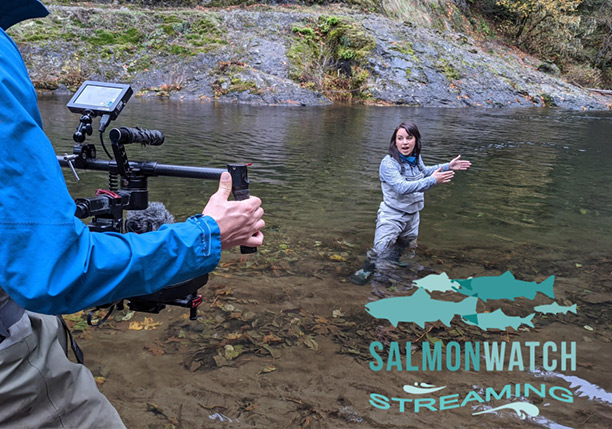 Based around a series of short films, we have created a virtual experience that is engaging and educational, designed to inspire curiosity and connection to nature.
Explore our Salmon Watch Streaming virtual field trip tools. These breathtaking films are designed for educators, but are appropriate to share with anyone interested in learning more about salmon and ecology.
Accessible and bite-sized educational films
Vocab games and Activities
360 Virtual Field Trip experience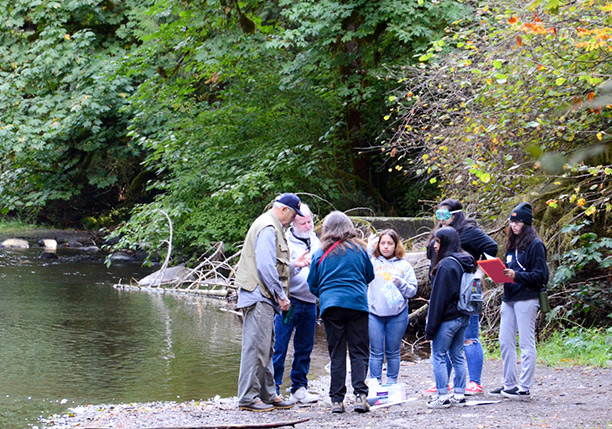 Our decades-long tradition of real-world, hands-on field trips for kids to get them in touch with the environment and salmon habitat.
Salmon Watch field trips are only made possible by the engagement of volunteers like yourself! Join us to make an impact in the lives of students and amplify dialogue around salmon conservation and ecology.
The Salmon Watch Regional Model
World Salmon Council administers the Salmon Watch program in the Portland metro area. Interested in starting a new regional Salmon Watch program in your community? Contact info@worldsalmoncouncil.org.
Partner organizations offer place-based Salmon Watch regional programs throughout the Pacific Northwest: