"The World Salmon Council is poised to become a significant voice for promoting wild salmon conservation and healthy watersheds, and inspiring a life-long stewardship ethic in young people."

— Joe Whitworth, President, The Freshwater Trust
"Sitting by the river and watching the salmon spawn inspired me to action more than any lecture, lesson or leaflet ever could have."

–Sarah Chamberlain, Salmon Watch student alumna, Wilson High School (Portland)
 
Did You Know?
The oldest verified fossil for a freshwater version of the salmon is 50 million years old. Five to six million years ago salmon had fangs, weighed over 500 pounds, and were ten feet long. The modern Pacific Salmon emerged about two million years ago in the cold mountain streams of the Pacific Northwest.

Who We Are
World Salmon Council is a 501(c)(3) nonprofit environmental for-purpose organization. Our mission is to provide experiential education and encounters with Pacific wild salmon to connect students and adults with nature and empower community engagement.

Salmon Watch
Using salmon as the focal point, Salmon Watch provides comprehensive, multidisciplinary education in the classroom, field study and in-stream observation, and community service projects. It only costs $45 per student to give them the opportunity to experience firsthand in a meaningful way the wonders of the natural world. Help us get more kids into nature!
Get Involved with World Salmon Council as a board member!
Do you believe in the importance of connecting kids and adults with nature? Are you an environmental literacy, conservation and education enthusiast? Do you want to make a difference in your community?
Then Salmon Watch needs you!
World Salmon Council is seeking to bring on a few talented and experienced volunteer board members to help guide the organization as it grows, and to strengthen its programs to provide experiential learning experiences for students and adults.
If you can contribute your time, passion and leadership, and are interested in exploring this opportunity, please email Matt Burke to receive more detailed information (please include your phone number).
We're especially looking for folks with finance/treasurer experience, knowledge of environmental education, interest and skills in fundraising, diverse backgrounds, nonprofit insight, and strategic vision.
We look forward to hearing from you!
Latest Blog Posts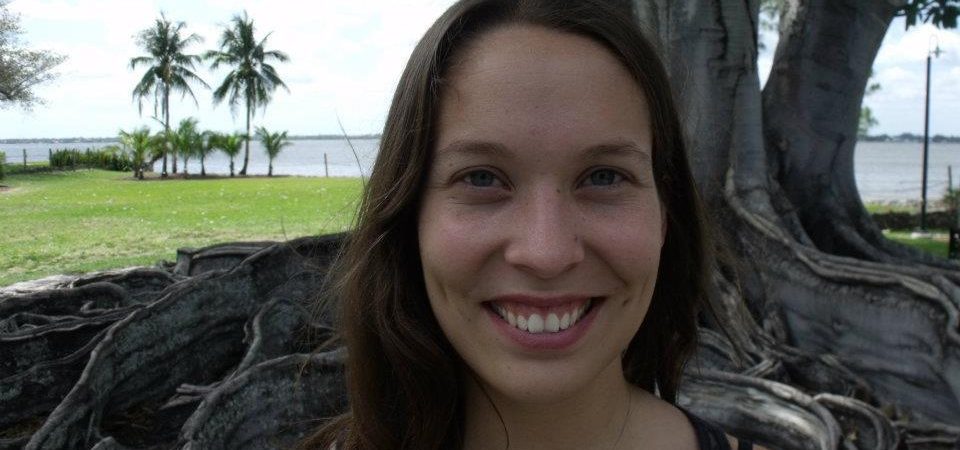 World Salmon Council is very excited to welcome our new Salmon Watch program coordinator, Rachel Walsh.
Rachel has been working and volunteering in the fields of environmental education, advocacy, and service for many years.
At Florida State University she earned her B.S. degrees in Biological Science and Environmental Studies with a certificate in Living Marine Resource Ecology, and an M.S. degree in Media and Communication Studies with a concentration in environmental communication. She recently moved to Portland from Tallahassee, Florida.
As a student, Rachel was elected as paid director of two Student Government agencies, the Center for Participant Education and the Environmental Service Program. She also worked for the FSU Biology Department as a teaching assistant and tutor, and as an instructor for Saturday-at-the-Sea, an educational marine biology daycamp for middle school students. Additionally, Rachel has worked as an intern with Food & Water Watch, a national nonprofit consumer advocacy organization.
After an early career that has spanned the fields of education, advocacy, and service, Rachel is happy to have found a fitting home at World Salmon Council. She is excited to combine her knowledge of biology and her passion for conservation and service as Salmon Watch program coordinator.
"I'm looking forward to working with Salmon Watch teachers and volunteers, and greatly appreciate the knowledge and experience they bring to the program", says Rachel. "It will be a pleasure to work with so many great educators as part of an excellent program that promotes environmental literacy and connects young people with nature."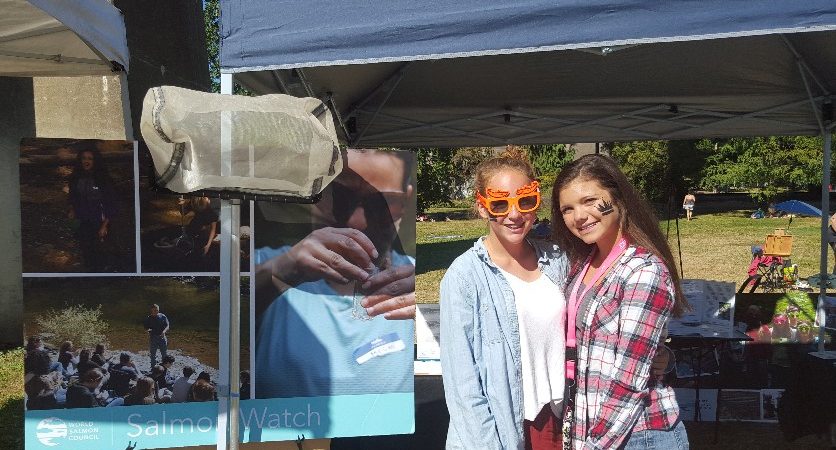 World Salmon Council recently had the privilege of participating in the Willamette River Festival!
Taking place at the Cathedral Park Waterfront, the festival featured diverse live music performances, lots of fun activities, and information booths operated by many local environmentally-focused nonprofits, including us. The World Salmon Council booth showcased our four field trip stations: Fish Biology, Macroinvertebrate Sampling, Water Quality Testing, and Riparian Observation. Kids at the festival enjoyed playing with the macroinvertebrate magnification chamber and salmon life stage teaching tool, as well as playing a board game about the salmon life cycle called "Race To The Redd." In addition, we signed up several new Volunteer Educators for our upcoming 2016 Field Trip Season, and overall enjoyed the opportunity to meet members of the local community and help educate about the importance of our beautiful salmon spawning rivers.
Click on the title to read more!

You can help improve scientific and environmental literacy, and inspire kids to better understand and protect our natural areas!
2,000 students from 27 schools will participate in the Salmon Watch environmental education program during the 2016-2017 school year. In addition to providing in-class curriculum throughout the year, and community service projects in the spring, we are coordinating 55 Field Trips. These trips take place September-November, Monday through Friday.
Each trip has four instruction stations, staffed by our wonderful Volunteer Educators.
You can teach kids about:
Salmon Biology, Identifying Aquatic Critters, Testing Water Quality, Streambank Observation and Sense of Place, and Data Collection.
No experience necessary. Free Training sessions on Aug 13 and Sept 10 on the Sandy River.
Sign Up for The Salmon Watcher newsletter