Board & Staff
Board of Directors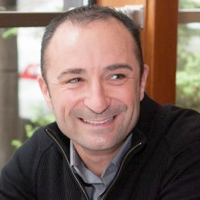 Michael Knapp
President
A native Oregonian, Michael owns a boutique real estate financing business, located in the heart of downtown Portland. As a member of the global network Entrepreneur's Organization, he also serves on the aforementioned board as the Strategic Partnership Chair. His work within residential and commercial lending resulted in his invitation to join the regional 80/20 Club of Mortgage Professionals. A former fish biologist with a B.S. in fisheries biology from Oregon State University, Michael enjoys volunteering his time educating children within the Salmon Watch program. Since 2005, he has served on the Board of Bridge Meadows in Portland. When he is not working, Michael enjoys fly-fishing, ultimate Frisbee and sampling Portland's epicurean delights.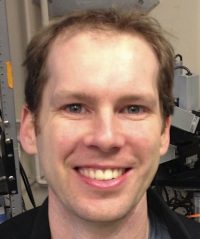 Will Birdsong
Secretary
Will is a research scientist at Oregon Health & Science University where he studies the physiology of opioid painkillers and the biology of drug addiction. His love for the Pacific Northwest began after moving to Portland in 1990 and being amazed by the environment during many hiking, fishing and backpacking trips around the area. After graduating from the University of Oregon with a B.S. in Biochemistry, Will served in the Peace Corps in Kazakhstan as a public health worker. After returning from Central Asia, he completed his Ph.D. in Neuroscience at Oregon Health & Science University where he has been working since. In his free time, Will enjoys fishing, hiking, camping and riding his bike in the rain.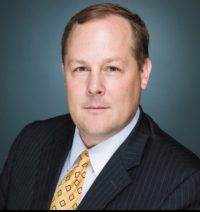 Jason Haggart
Treasurer
Jason has been in the financial services and construction industry for over 14 years. He is a former CFO of a construction company, Senior Wealth Advisor, and is currently a Multifamily Real Estate Consultant for NW Natural Gas. In addition to business, Jason has served on boards of several non-profits and is passionate about giving back to his community. When he's not working, he enjoys spending time in the outdoors, fly-fishing, hiking, traveling, skiing, golfing, cooking and sailing.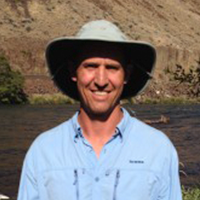 Joe Kelly
Joe earned a B.A., Summa Cum Laude, in Biology with honors from Olivet College in Michigan. He also has a Masters in Education from Portland State University. Currently a science instructor at Hood River Valley High School, Joe has taught high school science in the mid-Columbia Gorge area for the past 15 years. Before that he served as a U.S. Geological Survey fisheries biologist. Joe enjoys fly fishing, rafting, kayaking, and hiking. He is a founding member of Indian Creek Stewards, an award-winning, local watershed restoration group.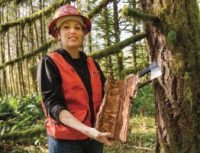 Christine Buhl
Christine started as a volunteer with Oregon Trout in Corvallis as an undergrad at Oregon State University and has been found at the Salmon Watch macros station with each successive move back into Oregon. Her background is in entomology, which has led to various projects concerning fire ant biocontrol along the border of Mexico, insect food sources for endangered Hawaiian birds, public health for arthropod-borne illnesses and chemical defense ecology of genetically modified biomass crops. Christine received a B.S. in Environmental Science with a specialization and minor in Entomology from OSU and a Ph.D. in Entomology from University of Wisconsin-Madison and is currently the state Forest Entomologist with the Oregon Department of Forestry. When not talking bugs, Christine is a fitness enthusiast who enjoys the outdoors, cooking and gardening.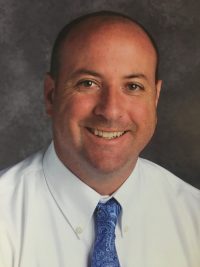 Joel Sebastian
Joel has been an educator for over twenty years, as both a teacher and administrator in California and Oregon. His focus as a principal for the last 15 years has been around developing student voice and leadership as well as scholarship. Currently, Joel is the principal at Athey Creek Middle School in Tualatin. At the Canby School District, he helped create a sister school relationship and exchange program with two schools in Korea. He has also helped develop a museum-quality art gallery and an annual forum for Nobel Peace Prize laureates to speak to students. When not at school, you'll find Joel outdoors with his family in the Mount Hood National Forest.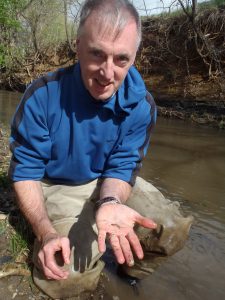 Shaun McKinney
Shaun is a longtime Fisheries Biologist and Hydrologist, working in both private and public land conservation for the last 28 years. He is currently the Director of the West National Technology Support Center for National Resources Conservation Service at USDA. Shaun's work focuses on river restoration and protecting water quality as well as fish habitat. Outdoor education is an important element, and one of the reasons he has been volunteering with Salmon Watch for the past 18 years. Shaun received a BS from Michigan State University in Fisheries Science and a MS at Oregon State University in Aquatic Science.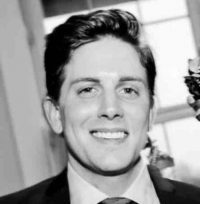 Will Mesteyer
Born and raised on the Mississippi and Louisiana Gulf Coast, Will found himself amidst a  landscape that gave way to his love for both the sea and the creatures that dwell within it.  After earning a degree in Journalism and Public Relations from the University of Mississippi, Will worked in both sales and marketing roles predominately in the craft beer business in New Orleans, Austin, TX and most recently Portland, OR.  Currently, Will works as a National Account Manager with a local based brewing conglomerate, Craft Brew Alliance, while earning his MBA from the University of Portland. An avid outdoorsman, you can usually find Will somewhere outside in his free time.
Staff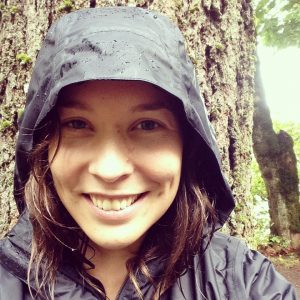 Rachel Walsh
Program Director
Rachel works as Program Director for World Salmon Council's Salmon Watch outdoor education program. She works with teachers and volunteers to coordinate field trips, service learning projects, and classroom curriculum for middle and high school classes in the Portland metro and Columbia Gorge regions. Rachel holds B.S. degrees in Biological Science and Geography and an M.S. in Media and Communication Studies from Florida State University. Rachel is passionate about conservation and enjoys combining her interests in natural science and environmental communication through Salmon Watch. In her spare time, she enjoys hiking, camping, and exploring Oregon's incredible outdoors.